Qualifications
Jack J. Lesyk, Ph.D., CMPC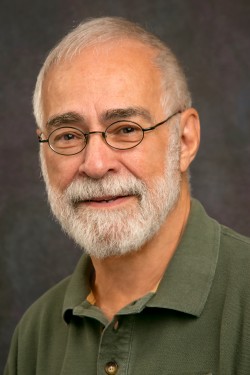 Dr. Lesyk is the director of the Ohio Center for Sport Psychology, Sport Psychologist for the Cleveland Cavaliers, and an Adjunct Asst. Professor of Psychology at Cleveland State University. As a clinical and sport psychologist, he completed his undergraduate work at Penn State and his graduate work at Case Western Reserve University and has been in full-time private practice for over thiry years. Since 1981, he has worked intensively with athletes from over twenty-five different sports, at competitive levels ranging from schoolastic to world-class, Olympic, and professional.
In September 2011 Dr. Lesyk became president of the Association for Applied Sport Psychology, the largest sport psychology organization in the world, with over 2,000 members in 42 countries. He is a Certified Consultant and past memeber of the Executive Board of that organization. In 1983 he attended the first U.S. Olympic Committee's Conference on Sport Psychology in Long Beach, Calif and is currently listed in the U.S. Olympic Committee's Sport Psychology Registry. He is a charter member of Div. 47 (Exercise & Sport Psychology) of the American Psychological Association and served on the divisions's Executive Committee. In 2010 he was presented with the Distinguished Professional Practice award from the Association for Applied Sport Psychology.
Dr. Lesyk is a clinical advisor to the American Running Association and is on the editorial boards of the American Journal of Medicine and Sports and the Journal of Sport Psychology in Action. He has been quoted in a whide variety of publications including: Time magazine, The New York Times, The Wall Street Journal, Chicago Tribune, Los Angeles Times, Atlanta Constitution, Seattle Times, Powerlifting USA, Sports Illustrated for Women, Fit, Shape, and Runners' World. He has discussed his work on radio and television and has presented at national and international professional conferences.
Since the publication of his book, Developiong Sport Pyschology Within Your Clinical Practice: A Practical Guide for Mental Health Professions, Dr. Lesyk has spent an increasing amount of his professional time conducting intensive training workshops for mental health professionals who are developing their skills and credentials in sport psychology. He also provides mentoring and consulting services in person as well as by phone and on the internet.
As a youth he participated in tennis, golf, wrestling and fencing. As an adult, he has been and avid runner and has competed in New York, Chicago, and Boston Marathons. While in college he had the honor of serving as the Penn State Nittany Lion Mascot. A frequent speaker at professional, civic, and social organizations, he is known for his particular emphasis that sports should enhance one's overall well-being and joy of living.
---
Timothy J. Fello, M.Ed., LPC, Staff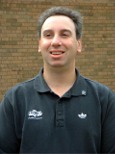 Tim Fello, Licensed Professional Counselor, received his Master's degree in education from Kent State University and his bachelor's from Miami University. He has taught social studies at the secondary school level for eleven years. In private practice since 1992, Tim joined the staff of the Ohio Center for Sport Psychology in 1997 and works under the supervision of Dr. Lesyk. His counseling specialties include marriage and family, personal wellness, stress and anger management as well as academic and behavioral interventions. Currently Tim is expanding his expertise into working with athletes in the field of performance enhancement.
Tim is an experienced football coach and has coached high school and college teams in the Cleveland area for over twenty-two years. Currently he is an assistant coach at John Carroll University, coaching running backs. Previously he served as the defensive coordinator of the Shaker Heights High School football team for nine years.
At the Center, Tim serves as our liaison to high school athletic programs and conducts group sessions and team workshops on mental skills training.
---
Advisory Panel
In addition to the director and staff, the Center has a comprehensive panel of professionals who consult with us to insure that our services and products are up to date and reflect best practices. These include psychologists, physicians, physical therapists, athletes, coaches, and educators.
Athletes/Coaches

Katie Spotz

Solo Ocean Rowing Record Holder

Lauren Bass

Equestrian
1996 Maclay National Championship

Danny Ferry

former General Manager, Cleveland Cavaliers
former player NBA Cleveland Cavaliers and
San Antonio Spurs
1989 Naismith Award College Player of the Year

Matt Ghaffari

1996 Olympic Wrestling
Silver Medal, Atlanta

Carol Heiss Jenkins

Olympic Gold Medal - figure skating
Coach of National, International, World
and Olympic competitors

Julie Isphording

U.S. Olympic Marathon 1984
Winner L.A. Marathon 1990

Larry Miller, D.D.S.

U.S. & World Drug Free
Weight Lifting Record holder

Zydrunas Ilgauskas

NBA 13 years
Cleveland Cavaliers
Franchise records: most games played, rebounds, blocks
Number retired – March 8, 2014

Psychology

Thurston L. Cosner, Ph.D.

Research

Charles A. Maher, Psy.D., A.B.A.P.

Team Psychologist, Cleveland Indians,
Cleveland Cavaliers
Professor, Rutgers University

Sports Medicine

Robert M. Fumich, M.D.

Orthopaedic Surgeon, Sport Injuries

Vernon D. Patterson, M.S., D.O.

Primary Care Sports Medicine