22st Annual Professional Training Workshop:
"Developing Your Knowledge, Skills, and Practice in Sport Psychology"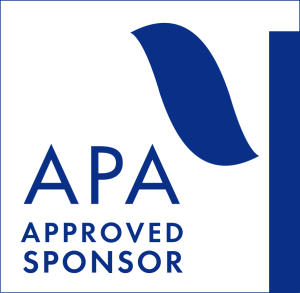 June 9-10, 2023 (Friday-Saturday)
9:00 to 4:30 each day
Comfort Inn Cleveland Hopkins International Airport
17550 Rosbough Blvd
Middleburg Hts., OH 44130
Phone (440) 325-4992
Brief History
Our first workshop in this series was held back in 2000. Initially the workshop was in response to requests from readers of my recently published book, "Developing Sport Psychology Within Your Mental Health Practice: A Practical Guide for Mental Health Professionals". At that time, I thought it would be a one-shot deal. However, the success of that workshop and many subsequent requests have led me to present it on an annual basis, now for 21 years. Although the basic topics have remained the same, each year the content is revised to incorportate recent changes in the practice of sport psychology as well as new science-based tools and techniques. Now in our 22st year over 300 professionals have attended our annual workshop, coming from 36 states, DC, Puerto Rico, four Canadian provinces, Australia, France, Jamaica, Saudi Arabia, Scotland and Spain. Many of those who have attended have maintained contact with me and have become good colleagues and friends.
Presenter
Jack J. Lesyk, Ph.D., CMPC, FAASP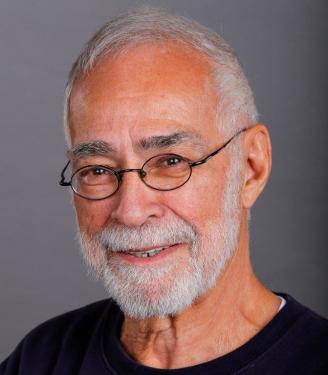 Dr. Lesyk is the Director of the Ohio Center for Sport Psychology and an Adjunct Asst. Professor of Psychology at Cleveland State University. He served as the sport psychologist for the Cleveland Cavaliers 2013-2016. As a clinical and sport psychologist, he completed his undergraduate work at Penn State and his graduate studies at Case Western Reserve University. Since 1981, he has worked intensively with athletes from over 35 different sports, at competitive levels ranging from scholastic to collegiate, Olympic and professional. He is the author of Developing Sport Psychology Within Your Clinical Practice: A Practical Guide for Mental Health Professionals. Dr. Lesyk is a Certified Mental Performance Consultant, Association for Applied Sport Psychology. He has served on the Executive Committee of the American Psychological Association's Division 47 (Society for Sport, Exercise & Performance Psychology) and has served on the Executive Board of the Association for Applied Sport Psychology for nine years.
Dr. Lesyk is often quoted in local and national publications has been frequently interviewed on both radio and television. He has presented his work at national and international sport psychology conferences and is especially noted for his development of the "Nine Mental Skills of Successful Athletes", a framework for mental skills assessment and training. In addition to his own practice, he conducts workshops and consults in-office and virtually with mental health and sport science professionals who are developing their practices, skills, and credentials in sport psychology.
In September 2011 Dr. Lesyk became President of the Association for Applied Sport Psychology, the largest sport psychology organization in the world, with 2,500 members in 55 countries.
Distinguished Guest Presenter
Charles A. Maher, Psy.D, CMPC, FAASP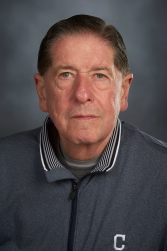 Charles A. Maher, PsyD, CMPC, FAASP is Professor Emeritus of Psychology, Graduate School of Applied and Professional Psychology, Rutgers University. He is a licensed psychologist and a Certified Mental Performance Consultant of the Association for Applied Sport Psychology (AASP). Charlie possesses over 33 years of sustained professional experience in the design and delivery of programs, products, services, and systems in areas of sport psychology and performance enhancement at individual, team, and organizational levels in baseball, basketball, football, hockey, tennis, boxing, horse racing, other sports, the performing arts, and with corporate entities. Currently, Charlie is Sport Psychologist and Director of Personal and Organizational Performance for the Cleveland Guardians, positions that he has held since 1995. He is Founder and Past President of the Professional Baseball Performance Psychology Group. He previously has served as Sport Psychologist for the Cleveland Cavaliers, Oklahoma City Thunder, Cleveland Browns, New York Jets, New England Patriots, and New York Rangers. In addition, Charlie has served as Sport Psychologist for the Rutgers University football team and its Men's and Women's basketball teams, along with being a senior advisor to the Rutgers Department of Sports Medicine and Division of Intercollegiate Athletics. Charlie has a published a number of books and journal articles, both within and outside of the sport psychology domain, including: The Complete Mental Game of Baseball: Taking Charge of the Process, On and Off the Field; Developing and Sustaining Sport Psychology Programs: A Resource Guide for Practitioners; Fostering the Mental Health of Athletes, Coaches, and Staff: A Systems Approach to Developing A Mentally Healthy Sport Organization (in press).
Tamara M. Harris, Ph.D., LPC-S, NCC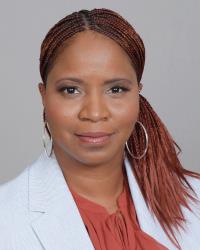 Dr. Tamara Harris is a Licensed Professional Counselor- Supervisor who has been in private practice for over 15 years. For the love of sports and exercise, Dr. Harris is an active member of Association for Applied Sport Psychology (AASP) where she currently serves on the Advocacy Committee. Dr. Harris also specializes in helping athletes and non-sport performers overcome mental health challenges and mental blocks preventing them from reaching their life goals and optimal performance through professional counseling and mental performance training.
Dr. Harris is an active member of the American Counseling Association and the Association for Multicultural Counseling and Development Division. She also serves on the Association for Multicultural Counseling and Development Women's Concern Group. Additionally, Dr. Harris is a member of the Texas Association for Multicultural Counseling and Development.
Dr. Harris is an adjunct professor for University of Western States where she teaches courses for SPP and CMHC students, and teaching Multicultural Counseling and Professional Ethics courses. Dr. Harris is also mentor and an academic advisor for students who desire to pursue a career in the fields of sport and exercise psychology and/or clinical mental health counseling.
Workshop Objectives
What you'll be able to do at the conclusion of this workshop:
Enumerate the important opportunities and challenges in applied sport psychology
Identify which of your present clinical/counseling skills are directly applicable to working with athletes
Identify what new knowledge, skills, and credentials you will need to acquire in order to work with athletes
Know what resources are available to help you acquire these
Discuss the important ethical issues related to this specialty
Understand principles of mental skills training and be able to conduct a basic assessment and intervention plan
Plan a marketing strategy for your practice
Content
Overview of applied sport psychology
Your practice goals
What you need to know
What you already know
Association for Applied Sport Psychology Certified Consultant program
Developing your knowledge and skills
Developing your credentials
Ethical issues
Working with specific populations: young athletes, women, injured athletes, athletes in transition
The Nine Mental Skills of Successful Athletes - A performance enhancement assessment and intervention model
Marketing your practice
Diversity and cultural competence
Continuing Education
This workshop is approved by AASP for recertification of CMPC. The workshop will include one hour devoted to ethics, and one hour devoted to diversity and cultural competence as required for recertification. All participants who attend the full workshop will receive a certificate indicating this.
Psychologists desiring Continuing Education credit may obtain 13 CE credits from the Clinical/Counseling Sport Psychology Association (CCSPA). CCSPA is approved by the American Psychological Association to sponsor continuing education for psychologists. CCSPA maintains responsibility for this program and its content. Should you select this option there is a fee of $50 and you will receive a certificate verifying this.
Workshop Site
Our 2023 workshop will be conducted at the Comfort Inn Cleveland Airport, 17550 Rosbough Blvd, Middleburg Hts., OH, 44130. The hotel is located approximately 3 miles from the Cleveland Hopkins International Airport and 10 miles from downtown Cleveland. The hotel features free breakfast, a fitness center, outdoor swimming pool, and a variety of restaurants within walking distance. Guest rooms include a microwave oven, refrigerator coffee maker, and free wi-fi. We have reserved a block of rooms for workshop attendees for the nights of June 8, 9, and 10 at the special rate of $99 per night.
Please make your hotel reservations as soon as possible. Call the hotel directly at (440) 325-4992. Select option #2 and connect to the front desk. Please do not select option #1. Indicate that you are attending the workshop conducted by the Ohio Center for Sport Psychology. Our room block will be held until May 9, 2023, or until the block has been filled. After that rooms, if available, will be charged at the hotel's regular rates.
Workshop Fees
Professionals $345
Full-time Students $245 - please include photocopy of ID
Professionals who have attended our previous workshops - $245
APA 13 CE credits $50 (optional)
Each workshop participant will receive a flash drive containing all of the PowerPoint slide presentations for the entire two days. Additionally, the flash drive will contain an abundance of office forms, assessment tools, and relevant reading materials for further self-study.
Lunch each day is on your own.
Refund Policy
Conference fees will be refunded (minus a $25 handling fee) if you cancel in writing on or before June 3, one week before the workshop. If cancellation is Covid-19 related, the fee will be waived.
---
Workshop Registration Form
If paying by check, mail check to:
Ohio Center for Sport Psychology,
21825 Chagrin Blvd., Suite 310,
Beachwood, Ohio 44122.
Your check must be received at the Ohio Center for Sport Psychology within two weeks in order to complete your registration.
(Students: please enclose photocopy of university ID or other verification of your full time student status.)
---
For Additional Information
Contact Jack J. Lesyk, Ph.D., Director, Ohio Center for Sport Psychology
Phone: 440-681-8353
jjlesyk@sportpsych.org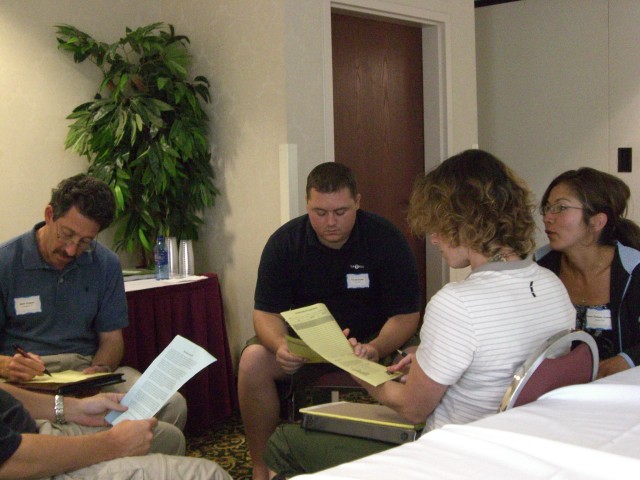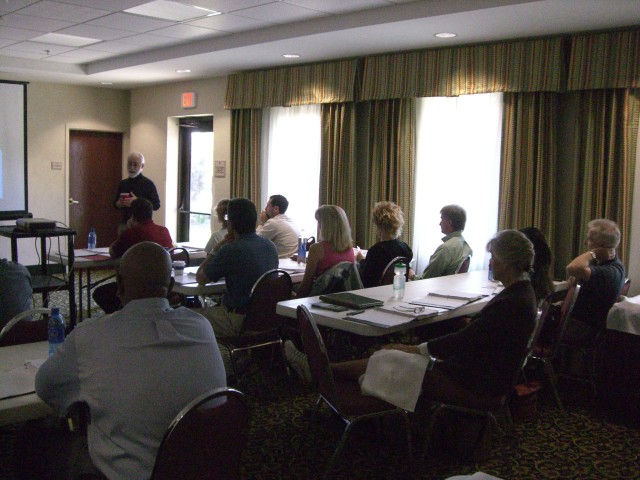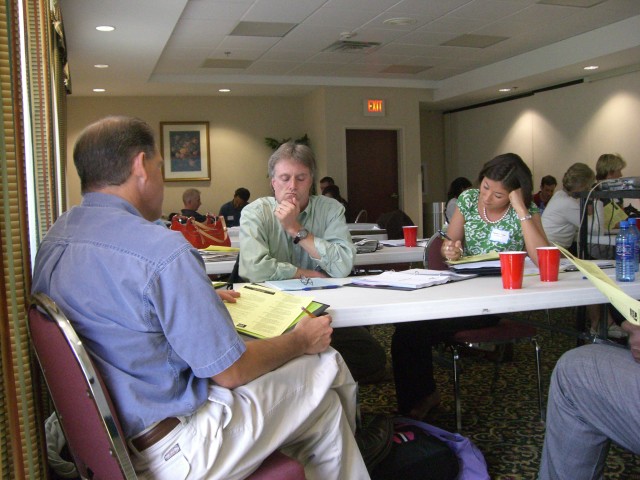 Comments from Previous Workshop Participants
"Dr. Jack Lesyk's workshop was both informative and fascinating. In addition to listening to an expert sport psychologist speak, workshop attendees were given materials for personal interest or for assistance in growing a sports psychology practice. I would recommend this workshop to psychology professionals, students, and any individual with an interest in psychology and/or sports. I consider this workshop to be an invaluable experience, and so I plan to sign up for next year."
Stephanie Seng, MASPP (Master of Arts in Sports and Performance Psychology), Student at The University of Denver (Attended Workshop June 2012)
---
"This workshop sets a gold standard! Quite a unique and stimulating blending of acquisition of knowledge and application of principles. In addition to Jack Lesyk's extremely generous sharing of information and of materials and handouts, the presentation really fulfills its promises. Jack's personality, authenticity, enthusiasm, and availability are delightful, compelling, and not to be missed. A must attend! A must see!"
Jane Wilkins, Ph.D., Private Practice, New York, New York
---
"I have been to many sport psychology conferences/workshops and Jack's workshop has been the most amazing and worthwhile experience. I am leaving with new and fresh ideas for interventions techniques that will help me with my consulting. The workshop was innovative and kept me interested and excited during the course of the two days. I wish I had taken this workshop two years ago."
Tiffany R. Jones, M.S., X-Factor Performance Consulting, Enfield, CT
---
"Jack should earn a gold medal for this workshop. He is an inspiring teacher and provided many applicable tools for the practice of sport psychology with all sports, and life in general."
Sandy Dunn, LCSW, Private Practice, Jacksonville, FL
---
"WOW - totally comprehensive. As a practitioner new to the field, I needed it all - and I got it!"
Christine Campbell-Shettsline, M.A.Green Lane, PA
---
"I want to thank you for a terrific conference. I certainly feel I learned a lot. Most importantly, I feel my motivation was increased to continue pursuing my interests in sport and psychology and combine them. Please inform me of other conferences that you may present."
Kristine M. Eiring, Ph.D., University of Wisconsin, Madison, WI
---
"Jack's workshop was truly informational and well worth the trip. I was especially impressed with his framework for working with athletes, based on his Nine Mental Skills of Successful Athletes. I would recommend this workshop for anyone interested in the practice of applied sport psychology."
Rodney Wild, Ph.D., Maximum Performance Hockey Schools, Chugiak, Alaska
---
"I was particularly impressed with and appreciated his emphasis on the whole person - sport is part of a person's life, but not his/her whole life."
Gerard A. Banez, Ph.D., Director, Pediatric Behavioral Medicine Program, Cleveland Clinic, Cleveland, OH
---
Rationale
With the recent growth of interest in applied sport psychology there has been considerable debate over who is qualified to work in this area. With the exception of small numbers of recent graduates from universities that offer specific programs in sport psychology, others who practice this specialty have been primarily trained in more traditional applied behavioral sciences disciplines such as clinical and counseling psychology. There is a growing consensus that such training and experience alone does not adequately prepare a professional for working competently with athletes, especially in the area of performance enhancement. On the other hand, the experienced practitioner does not need to close his/her practice and return to full-time university studies in order to become qualified in sport psychology.
With guidance from colleagues, experienced practitioners can acquire the additional knowledge and skills necessary for working in sport psychology through self-study that includes such elements as reading, being mentored, and attendance at intensive workshops and conferences.
With these issues in mind, I wrote the book, "Developing Sport Psychology within your Clinical Practice: A Practical Guide for Mental Health Professionals" (Jossey-Bass, 1998). This workshop is a direct result of feedback and requests that I've received from readers of the book and other behavioral science professionals seeking specialized training in sport psychology to augment their current skills and training.
It is my expectation that this workshop will comprise one element in the continued, self-directed learning process of its participants.